Sealing Paver Bricks in Naples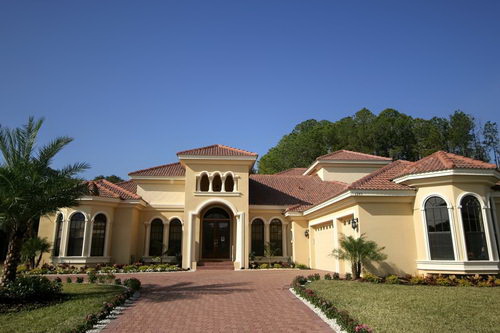 It seems that more and more homeowners in Naples are adding paver bricks to improve the beauty of their walkways and other outdoor living areas. The paver bricks can be used to increase the size and usefulness of your outdoor space. They can be used to create additional areas for patio furniture, places to have an outside dining area, or even beautify the entryway to your home with a paver bricks walkway. The options are endless however; they will be a waste of time if you don't hire a company for sealing paver bricks in Naples. Sealing paver bricks will help to preserve their beauty and prolong the luster associated with paver bricks. This will certainly help to make the landscaped area look like it's new for a much longer time. Expo Painting has expert technicians that are highly experienced in sealing paver bricks for homeowners in Naples and the surrounding areas.
Fort Myers Paver Bricks Sealing Services
One of the benefits of sealing paver bricks at your Fort Myers home is that it actually cuts down on the amount of dust that gets dragged into the house. Let's face it; nobody likes to spend hours cleaning the house only to have the kids come home and drag the concrete dust from the pavers in on their shoes. The concrete dust can be a real problem as it tends to attach to the fibers in the carpeting. The dust can also irritate the eyes and nose, and create breathing issues for those who suffer from respiratory problems. Sealing paver bricks can help to keep your home cleaner and healthier for those who live there. Expo Painting provides expert sealing brick pavers services in Fort Myers and the outlaying cities.
Bonita Springs Company for Sealing Paver Bricks
Many homeowners in Bonita Springs install paver bricks for walkways and patios because they come in a variety of beautiful colors. These colorful paver bricks can truly enhance the beauty of the home with a great pop of color, draw attention to a wonderful fountain, or simply provide your family with a tasteful place on which to put an outdoor dining set. There are boundaries when it comes to using them however; you will need a Bonita Springs company for sealing paver bricks to preserve the color. Expo Painting is experienced in sealing paver bricks for Bonita Springs' homeowners.
Expo Painting's Sealing Paver Bricks Service
Expo Painting provide Naples, Fort Myers, and Bonita Springs homeowners with high quality sealing paver bricks services. Their paver sealing technicians use only the best sealant for brick pavers available. Call 239-300-4126 to schedule an appointment for paver bricks sealing services from Expo Painting.