The Benefits of Sandblasting for a Naples Property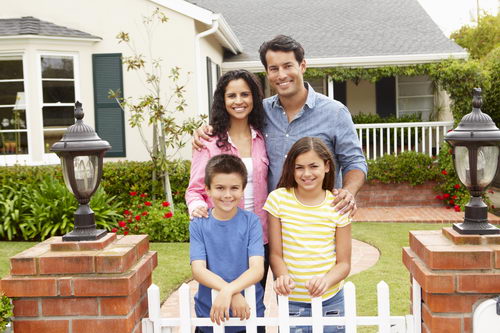 There are a host of benefits of sandblasting certain properties in Naples. Locally, there has been a rise of nary do wells and other hoodlums spray painting graffiti on the walls of both commercial and residential properties. In fact, many of the buildings and homes near Pelican Bay have seen an increase in tagging. Unfortunately, removing graffiti is a difficult thing to do. Many people try paint removers they can find at Home Depot, Lowes or other home improvement stores in Naples. These simply do not work effectively or efficiently. The only way to truly remove graffiti from a building is by having it sandblasted away. A professional sandblasting company can get rid of the unsightly and often offensive graffiti, without damaging the surface of the building. Expo Painting can make your Naples residential or commercial property look as it did before the tagging occurred.
Commercial Sandblasting in Naples
Commercial properties need to be maintained on the exterior or clients and customers will be taken aback by the appearance. Peeling paint on concrete buildings is unsightly, and Naples residents and visitors expect more from area businesses. Painting over peeling paint is a recipe for disaster, and only causes the new paintjob to peel more quickly. Removing the old paint by way of sandblasting it away is the best thing to do. When properly done, sandblasting will remove all of the old paint and make the surface ready for the repainting project. It will result in making the building look as if it were newly constructed. The professionals at Expo Painting can handle the sandblasting job for paint removal, as well as the repainting project for your Naples commercial property.
Naples Residential Sandblasting Services
The ability to keep the inside of a Naples home clean is a direct result of how clean the house is on the outside. Let's face it! People drag sand and dirt into the house on their shoes constantly however; the dirt in the house increases if there is grease and oil settled onto the home's driveway. Not only can carrying this into the house make it look unkempt, but oils and grease can be toxic if a child swipes his hand on the floor and puts his hand in his mouth. It can be equally toxic if a pet walks across, gets the residue on his paws and licks them. Sandblasting the driveway will easily remove the oil and grease stains that have been deposited there. The sandblasting experts at Expo Painting will have your Naples home's driveway clean and stain-free in no time.
Complete Sandblasting Services in Naples
Expo Painting offers complete sandblasting services for residential and commercial properties in Naples. They also provide a host of other services including power washing, pressure cleaning, expansion joints, and seal coating. Call 239-300-4126 to learn how sandblasting can benefit your Naples residential or commercial property.