Joint Sealant Services in Naples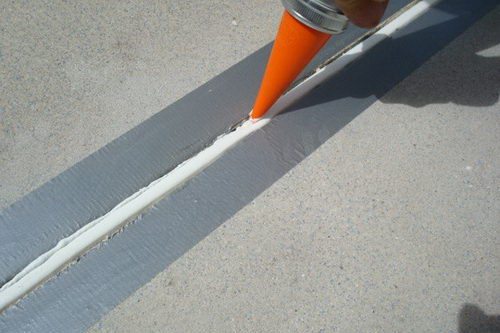 There isn't a homeowner's association or property management company anywhere in the world that doesn't understand that houses and condominiums settle and shift on a regular basis. This is a normal thing, and is to be expected regardless of the age of your home or condominium. The result of settling is cracking around the foundation of the home or walkways, especially in places where it connects to concrete. This includes pool decks, lanais, walkways, driveways, sidewalks, and porticos. Rather than waiting for cracks to occur, it would be a much better decision to have a company come to reapply new joint sealant in Naples. The sealant that is applied when the home or condominium was newly constructed just doesn't last forever. It is imperative that you hire a company to reapply joint sealant in Naples each and every year. This will help to prevent bigger problems at a later time. Expo Painting offers annual services for joint sealant in Naples, Bonita Springs, Fort Myers and throughout Collier and Lee County.
Naples Joint Sealant Services
It is amazing that the number of Naples homeowners associations who understand that annual maintenance on their homes and buildings can help to ensure the integrity of the house or condominium is miniscule. Everything in our lives require maintenance, like our cars, our bodies, our relationships, and yes, our homes too! Think about it! For the vast majority of people, a home is the largest investment they will ever make in their entire lives. It makes sense to maintain it so that it keeps its value. This is why the reapplication of joint sealant is so very important. No one wants to deal with a cracked foundation, as that compromises the structural integrity of the home. Expo Painting provides the highest quality services for reapplication of joint sealant in Naples and the surrounding communities.
Brick Paver Joint Sealant in Naples
Many communities in Naples have a variety of areas done in brick pavers. This actually increases that amount of useful outdoor space on their properties. Unfortunately, all too many of them think that applying joint sealant in Naples is unnecessary, and simply an added cost to make the contractor extra money. The truth is that joint sealant in Naples can help preserve the brick pavers, and keep them from degrading or lifting. It helps to prevent loss on the investment you've made on your patio, driveways and sidewalks. Expo Painting offers affordable services for brick paver joint sealant in Naples, Bonita Springs and Fort Myers.
Complete Services for Joint Sealant in Naples
Expo Painting is the premiere provider for complete services for joint sealant in Naples, Bonita Springs, Fort Myers and throughout Collier County and Lee County. They also offer residential, commercial, condominium and communities painting services, waterproofing services, and pressure cleaning. Call 239-300-4126 to discuss reapplication of joint sealant in Naples, Bonita Springs and Fort Myers with the professionals at Expo Painting.