Commercial Drywall Repairs in Naples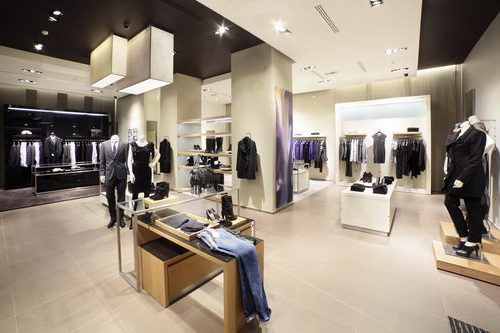 Unfortunately, accidents happen and drywall can get damaged. Actually, it gets damaged more often than most people in Naples would think. Simply by rearranging furniture or bringing new furniture into the house can cause damage to plasterboard. A couch, table or lamp can easily hit against the wall creating gauges, dents or even holes. This can not only be unsightly but dangerous as well. Living in Southwest Florida, residents should know that their homes can be shared with poisonous spiders such as black widows, brown recluse and a host of other venomous arachnids. With a hole in the drywall, it's an invitation for them to leave their webs inside of the walls and stake claim in the living areas of the house! It's absolutely necessary to perform drywall repairs in order to protect the inhabitants. Expo Painting is the only affordable interior painting contractor in Naples that provides top notch drywall repairs quickly, effectively and leaves the home looking like brand new!
Bonita Springs Drywall Repairs
Drywall repairs are needed quite frequently in Bonita Springs. This is mainly due to the high rental property industry. Unfortunately, many rental homes, condos and apartments are home to people who simply don't take pride in the place they rent. The property owner is them left with cleaning up the mess and making drywall repairs as well as repainting the entire place. It's a sad but real fact when renting out properties in Bonita Springs. Because the law requires landlords to give a detailed list to the tenant within thirty days of vacating the property, a detailed list of damage and the cost to repair it is necessary. Expo Painting offers free estimates for rental property owners in Bonita Springs and other Southwest Florida communities.
Commercial Drywall Repair Contractors in Fort Myers and Marco Island
Both Fort Myers and Marco Island have loads of vacation rentals, timeshare properties and motels and hotels. Much to the chagrin of the owners and managers of such properties, a lot of vacationers treat their properties like trash. They destroy carpets, break accoutrements and even create holes in the plasterboard. In order for the property managers to receive reimbursement for the drywall damages, a complete estimate and report of the repairs being completed is needed. Expo Painting understands that when a rental company cannot offer the property to vacationers, it loses money. They have the fastest response for vacation property drywall repairs in Fort Myers and Marco Island.
Expert Drywall Repair in Southwest Florida
Walls can get damaged in a variety of ways but in Southwest Florida, tropical storms and hurricanes can cause severe water damage to residential and commercial properties. Drywall repairs are necessary when water gets into a dwelling. Expo Painting is the premier drywall repairs expert in Naples, Marco Island, Bonita Springs, Fort Myers and other Southwest Florida communities. Call 239-300-4126 for expert drywall repairs, interior painting, exterior painting, sandblasting or pressure washing in Southwest Florida.