Eco-Friendly Pressure Washing Services in Fort Myers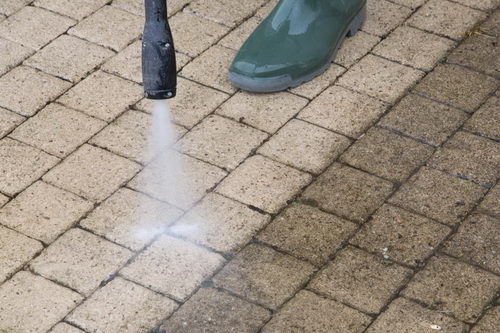 There are so many Fort Myers property owners and business owners who fail to maintain the finish on their sidewalks, and other cement areas. Sure, a lot of them attempt to wash the problems away with some bleach and a hose, but that simply doesn't work effectively. On top of wasting time and money, these Fort Myers property owners are harming our precious environment. Professional pressure washing services are the only way to truly clean the concrete areas around a home or business. In all honesty, the exterior painting and landscaping could look spectacular in front of the home or business however; it the concrete walkways and pavements are grimy, the whole property looks bad. Expo Painting provides eco-friendly pressure washing services to residents and businesses in Fort Myers.
Pressure Washing Services for Green Homes in Naples
It seems that more and more people in Naples are going as green as they possibly can, while staying within their budgets. Of course, everyone would love to have their homes work on solar energy, but for most people in Naples, solar power is out of reach. One thing that everyone can afford is to only use pressure washing companies that employ green products during their power cleaning services. A lot of Naples residents don't realize the harm that the phosphates used in many pressure washing cleaners can do to the environment. At Expo Painting, the pressure washing services technicians use only phosphate-free cleaning products for their Naples clients.
Marco Island Pressure Washing Services with Green Products
Those living on Marco Island generally do so because of its location on the wonderful waters of the Gulf of Mexico and the spectacular natural world there. This is the reason that many Marco Island property owners seek out professional power washing services companies that offer environmentally friendly products. Preserving the paradise known as Marco Island is important to its residents and business owners, so going as green as they can is their way of life. Expo Painting offers phosphate-free cleaners when they perform any of their pressure washing services.
A Pressure Washing Company with a Conscience
It's important for people to understand the gravity of leaving deep carbon footprints on the Earth when we pass away. It's even more important for businesses to do the same. Fortunately, the professionals at Expo Painting want to help keep the planet healthy. They use only phosphate-free cleansers when they are providing pressure washing services to their clients in Fort Myers, Naples and Marco Island. Call 239-300-4126 to see just how clean your cement sidewalks and driveways can get with green pressure washing services from Expo Painting.