There are so many people in various parts of the country that have no clue that the trends in interior paint colors and textures change, just as fashions do for clothing.
Professional Interior Painting in Port Royal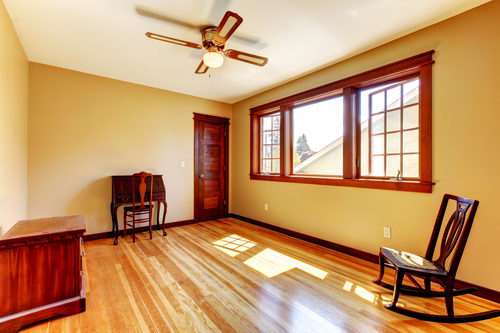 The changing trends in home décor are essential for those who wish to stay on pointe when it comes to keeping up with the latest fads. We all want our homes to look outstanding and up to date. Having outdated paint colors and textures, or worse, having wallpaper could seriously make a Port Royal home look, feel and even smell old. Nobody wants to have relatives, friends and neighbors into a home that no longer looks fresh and new. A company that specializes in interior painting in Port Royal can help you select the right color scheme and paint textures that will make your home a wow factor again. Expo Painting not only offers interior painting in Port Royal, but also consults with homeowners of color and texture selections.
Port Royal Interior Painting Contractors
Many of the lovely homes in Port Royal have vaulted or cathedral ceilings throughout certain areas in the home. These are wonderful, architectural details that make them appear to be even larger and grander than it already is. On the downside, having high ceilings can be problematic when it comes to finding contractors for interior painting in Port Royal. While nearly any painting contractor would love the prestige of doing interior painting in Port Royal, many of them simply do not have the skill or proper equipment to handle vaulted and cathedral ceilings. Serious injuries can occur if a painting contractor doesn't have the right equipment for the project. Expo Painting has skilled professional painters and the proper equipment to perform interior painting in Port Royal.
Commercial Interior Painting in Port Royal
It is so very important that businesses keep the inside of their properties looking clean and fresh for their customers and clients. The commercial property owner has a greater chance of getting his rent money in a timely fashion when the inside of the building looks as nice as the outside. Let's face it; nobody wants to patronize a business will dull and dreary paint. Expo Painting provides the highest quality commercial interior painting in Port Royal and the surrounding areas.
Reliable Interior Painting Contractors
Expo Painting provides their customers with a host of services, including interior painting, exterior painting commercial painting and residential painting. Their professional painting contractors are dedicated to the satisfaction of their customers in Port Royal, Naples, Fort Myers and Bonita Springs. Call 239-300-4126 to schedule an estimate with Expo Painting.