Everyone who owns homes in Port Royal knows that mildew and mold can begin to grow anywhere in or on their houses.
Pressure Washing Services in Port Royal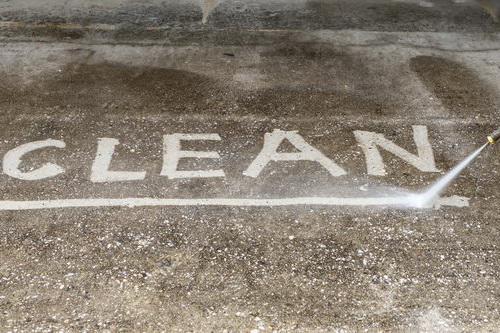 With the heavy rains during the hurricane season and the heat which is the norm, black mold and mildew find Port Royal to be a great place to live and grow. Unfortunately, this is not a good thing for your home or for your health. Mold is one of the most destructive things in Southwest Florida and once it gets into your estate home in Port Royal, it is extremely expensive to remove. Besides, you would need to relocate until it was safely removed. Professional pressure washing services done on a regular basis can cut down on the chances of your home being overtaken by mold or mildew. Expo Painting has been providing quality pressure washing services for Port Royal properties for over twenty years.
Port Royal Tile Roof Pressure Washing
Many of the beautiful homes in Port Royal have tile roofs. Of course, a tile roof is an expensive investment that increases the value of the luxury property and adds an incredible amount of curb appeal. Although gorgeous, tile roofs are the perfect breeding grounds for mold. It takes a professional pressure washing company to eradicate both the visible and invisible mold and mildew from tile roofs in Port Royal. Once mold appears on a tile roof system, it has already had the opportunity to find minute cracks and crevices and make its way into the rafters of the house. This can be devastating to the property as well as the residents' health and well-being. Expo Painting can provide Port Royal property owners with annual pressure washing services for their tile roofs to prevent such problems.
Port Royal Concrete Pressure Washing
Every home in Port Royal has a runoff for the house's air conditioning unit. This runoff often drains onto a concrete pad surrounding the home. Unfortunately, the dampness and the heat are a perfect combination for mold to grow in an exuberant manner. Mold on a sidewalk is not only a peril for the structure and its inhabitants but is extremely slippery underfoot. The mailman, delivery person or even dear friend could easily fall down and break bones because of the slickness of mold on concrete. The professional pressure washing experts at Expo Painting will keep your concrete safe and mold-free.
Professional Pressure Washing Services for Port Royal Homes
Expo Painting is the only company in Southwest Florida that specializes in providing quality pressure washing services for luxury homes in Port Royal. They also provide other high end services such as sealcoating brick pavers, interior painting consultancy, exterior painting and complete home renovations. Call 239-300-4126 for pressure washing services or any other painting services in Port Royal. The experts at Expo Painting will be happy to help you.