Expo Painting is permitted to work throughout the county, as well as in communities under the auspices of a homeowner's association.
HOA Exterior Painting in Port Royal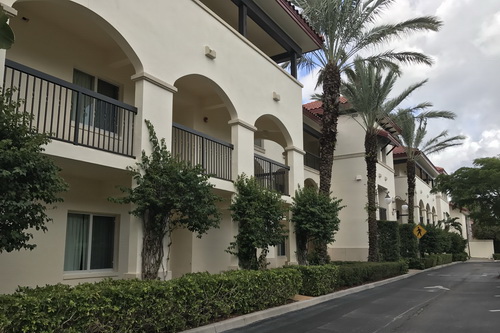 It should go without saying that Port Royal is one of the most affluent and elite areas in all of Southwest Florida. In fact, there are plenty of charter sightseeing tours that take tourists by just to look at the lovely homes and well-manicured properties. It's quite obvious that most residents show great pride of ownership throughout the area. There are some homeowners who have their homes sandblasted to remove the old paint, and have fresh paint applied every year or so. Many even change the colors annually to keep up with the current trends. This is how some people do things and it's wonderful, because their homes are always in pristine condition. It also makes coming home to a house that looks clean and on trend. It should be mentioned that the property owners' association requires that only companies insured and licensed to work in Collier County can provide any services within the community. This helps to ensure that the services provided are done properly and follow all codes.
Property Owners' Association Exterior Painting Services in Port Royal
While living in beautiful Port Royal provides residents with a lot of freedom regarding architectural styles of the single-family homes within it, the HOA still has some regulations when it comes to the choices allowed for exterior paint colors. Unlike other communities, the property owners' association doesn't offer two or three options for paint and trim colors. They do, however require homeowners to submit potential color schemes to the board of directors prior to any work being done. The board will then discuss it, vote, and either approve or deny your choices. The professionals at Expo Painting can help you select a color palette that will be aesthetically pleasing to all.
Exterior Painting of Homeowners' Associations in Collier County
The exterior of your home is the first thing that guests will see. It's important that it is always well-maintained. After all, a person's first impression is the one that lasts the longest. Hiring a company that has an impeccable reputation in the area is the wisest thing to do. A quality paint job will look beautiful upon completion and continue to look great for years to come. Expo Painting is one of the most sought-after companies for painting services in Southwest Florida.
Port Royal Homeowners' Association Exterior Painting
Expo Painting offers a variety of services, including sandblasting, pressure washing, interior painting, and exterior painting in Port Royal, Naples, and Marco Island. Their painters are experiences professionals who take pride in their work. Call 239-300-4126 to request an estimate for exterior painting in Collier County.