For the most part, a home is the largest investment that the vast majority of people make in their lifetimes. It's an even bigger investment now because the property values have skyrocketed over the past few years.
Quality Residential Painting in Naples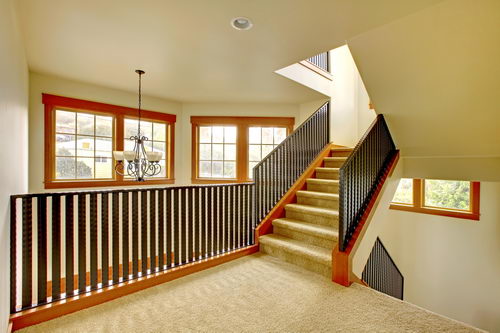 The home values in Naples are expected to continue to rise rapidly. It is so very important that homeowners in the area do all that they can to maintain and improve upon the values of their homes. There are a plethora of things that can be done to boost the value of the property even more. Pressure washing the driveway and any other areas will make the home look better therefore, increase its value. A complete kitchen renovation would result in a huge value boost. Less expensive updates such as hiring a company for residential painting in Naples will not only increase your equity but make your home look better. Whether you need to have interior painting done, exterior painting done or a project with complete residential painting in Naples, it will prove to be beneficial for you in the long run. Expo Painting offers quality residential painting in Naples and the surrounding areas.
Naples Residential Painting
Considering the weather that we experience in SW FL, keeping the paint on the outside of a home can be a difficult thing to do. Just thing about the crazy weather conditions during the rainy season in Naples. We deal with torrential rains, blistering heat, hurricanes and tropical storms. All of this causes damage to a home's paint, as well as causes mold to grow on the concrete surfaces surrounding it. All homes in SW FL should be professionally pressure washed annually, and examined for any chipped, peeling or flaking paint. In all reality, chipped paint can allow mold to grow on the house and eventually, the mold will get into the home. Mold remediation is incredibly expensive and only a few homeowner's insurance companies cover it. Expo Painting provides top of the line residential painting in Naples.
Reliable Residential Painting in Naples
When you need a company for residential painting in Naples, it's essential that you hire a reliable company. Many fly by night painters advertise in the area however; most of them are not licensed and insured to work in Collier County. Expo Painting is licensed and insured to perform residential painting in Naples.
Professional Residential Painting Contractors
Expo Painting is the premiere company for residential painting in Naples, Bonita Springs, Marco Island, Fort Myers and Port Royal. They also provide other services such as pressure washing, sealcoating brick pavers and commercial painting. Call 239-300-4126 for an estimate for residential painting in SW FL.