It seems that everywhere you look in Fort Myers that there are hotels or motels on almost every corner.
Commercial Painting in Fort Myers for Hotels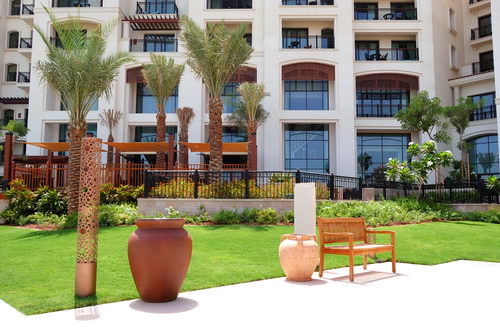 While this is understandable because SW FL is a big draw for tourists from all over the world, it's sad to see the huge difference in the way the owners maintain their properties. When people save their money all year to spend their one and only vacation in Fort Myers, they should expect to arrive at a well maintained, clean and tide place for lodging. Honestly, it doesn't take much to make a hotel or motel more attractive to guests. A quick call to a professional company for commercial painting in Fort Myers can make a huge difference to how your guests perceive your establishment, as well as the number of guests who book with you in the future. When you spend a little, you can gain a lot. Expo Painting offers complete commercial painting in Fort Myers for hotels and motels.
Fort Myers Commercial Painting for Restaurants
Restaurants undergo a plethora of inspections that are never ending. Inspectors can show up anytime that they choose, so the facility must always be kept clean and in pristine condition. Keeping the paint on the walls clean and free from germs and bacteria can be problematic. This arduous task can be made easier with the right paint applied by a company providing commercial painting in Fort Myers. Certain paints work better in certain situations, and a professional painting contractor can determine the correct paint that would serve the purpose. This will cut down on cleaning time, and save your employees time and save you money. Expo Painting offers high quality commercial painting in Fort Myers for restaurants and other eateries.
Complete Commercial Painting in Fort Myers for Offices
A lot of painting contractors in Fort Myers do not understand the different needs of those renting facilities in large office buildings. Most companies expect to show up and spray each office area with white paint and go along their merry ways. Well, that's not how it is these days. Think about it! A pediatrician's office simply cannot be painted stark white. Brightly colored walls make their young patients feel more comfortable. On the flipside, a plastic surgeon's office is expected to be stark and sterile looking. Expo Painting can accommodate all of your tenants' needs for commercial painting in Fort Myers for offices.
Licensed Fort Myers Commercial Painting Contractors
Expo Painting is a licensed and insured company providing commercial painting in Fort Myers, Bonita Springs, Naples, and Marco Island. The experts can help with paint selection to ensure the project turns out perfectly. Call 239-300-4126 to speak to a professional about an estimate for commercial painting in Fort Myers.