The economy has hit many people in Estero hard over the past decade. The downturn of the economy has caused many homeowners to rethink selling their properties, and has caused them to hire renovation contractors to make their homes look new again.
Estero Renovation Contractors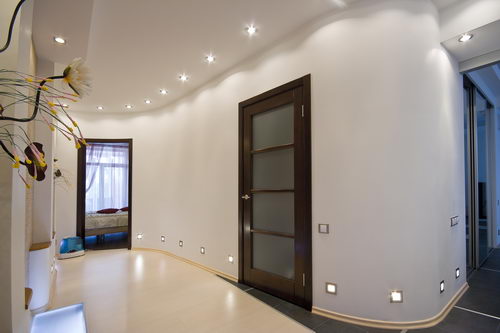 Unfortunately, there are way too many do it yourselfers out there that have lost their regular jobs, and are now advertising themselves in Estero as renovation contractors. This is a really scary thing for many homeowners. Once they are taken in by these renovation contractors' lies, they wind up losing money and having a horrific mess in their homes. Many people have even been fined by Estero Code Enforcement because the so-called renovation contractors failed to get the proper permits for the work. Wise homeowners ask for references and check to see that the renovation contractors are actually licensed and insured. Expo Painting offers the finest renovation services in Estero, and of course, the business is licensed and insured.
Renovation Contractors for Rentals in Estero
A lot of property owners who have rental properties in Estero have been hiring renovation contractors to update their units. In all honesty, updating the rental properties is a good thing because a newer looking property has a higher value in the rental market than an untouched and outdated one. The higher the rent, the greater the income is for the property owner. Hiring renovations contractors to update rental properties in Bonita Springs makes smart financial sense. Of course, the property owner has to spend some money on quality renovations and upgrades however; that money will come back to them quickly in the form of rent. It will also increase the amount of the owner's net worth. Expo Painting offers top of the line renovations services for property owners with rental units in Estero.
Estero Renovation Contractors
There are a lot of things to consider when planning to completely renovate a property in Estero. Of course, every homeowner has an idea of what they would like their homes to look like however, experienced renovation contractors can also help homeowners recognize which renovations will actually increase the value of their Estero properties. In all reality, it doesn't make sense to have professional renovation contractors revamp a home if the renovations will not increase the value. The professional renovation contractors at Expo Painting take the time to talk to their Estero clients to ensure that the renovations performed will truly increase their homes' values.
Renovations Contractors with Integrity
At Expo Painting, the renovations contractors pride themselves on having integrity. Their reputation among their Estero, Fort Myers, Marco Island and Bonita Springs clients is second to none in the industry. Call 239-300-4126 to learn why Expo Painting is the "go to" company for renovations in Southwest Florida.